We believe in moving everyone forward through technological and social progress constantly pushing innovation in a cultured and considerate manner.
Pirelli was founded in Milan in 1872 and today stands as a global brand known for its cutting edge technology, high-end production excellence and passion for innovation that draws heavily on its Italian roots.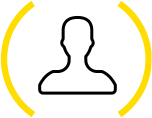 With around 30,000 employees and a turnover of more than 5.3 billion € in 2017, Pirelli is a major player in the tyre industry and the only global player focused solely on the Consumer tyre market, which includes tyres for cars, motorcycles and bicycles. In March 2017, Pirelli spun off its industrial tyre business making the company 100 per cent focused on consumer tyres. Pirelli is now concentrating on High Value tyre markets, delivering innovative tyres and developing Specialties and Super Specialties for its comprehensive product portfolio.
On October 4, 2017, Pirelli returned to the Milan stock exchange ahead of schedule and today is included in the FTSE Italia Brands index, which includes the best Italian brands in terms of creativity, excellence, entrepreneurial intuition and innovation.
Within the tyre industry, Pirelli competes with "Tier 1" manufacturers (namely Nokian, Bridgestone, Michelin, Continental and Goodyear) which are characterized by higher than average price positioning, a wide range of products and dedicated regional lines. Among these players, Pirelli distinguishes for its exclusive positioning in the Pure Consumer Tyre segment. Over the years Pirelli has gained a sound positioning in High Value tyres1, and is today a world leader in the Prestige car tyres segment, with a share of more than one third of the global market, and also in the radial motorcycle tyres segment. Pirelli is also leader in Europe, China and Brazil for New Premium2 replacement car tyres and for Premium3 motorcycle tyres.
1 More specifically, the High Value segment includes: (I) car tyres, so called New Premium, which have a rim size of 18 inches or more; (II) car tyres, so-called Specialties and Super Specialties, which respond to specific client needs (eg Run Flat™, Seal Inside™, PNCS™, Color Edition), regardless of rim size; (III) motorcycle tyres, so called Premium, which are characterised by high levels of performance, generally installed on road, race and off-road motorcycles.
2 New Premium car tyres are those which have a rim size of 18 inches or more, mainly installed on vehicles belonging to the Prestige and Premium car segments.
3 Premium motorcycle tyres include those characterised by high levels of performance, generally installed on road, race and off-road motorcycles.
Products Portfolio
A wide range
of high value consumer tyre
71
Car tyre capacity
per year
55
Of revenues came from
high-value tyres
Pirelli is dedicated to making a wide range of high quality and technologically advanced tyres best suited to meeting the needs of the final consumer. The company's product range consists of innovative tyres for cars, motorcycles, and bicycles, and includes a growing portfolio of customized products such as Pirelli ConnessoTM and Pirelli Color Edition. These product innovations harness the latest technology and research to offer greater performance and safety for all Pirelli's customers.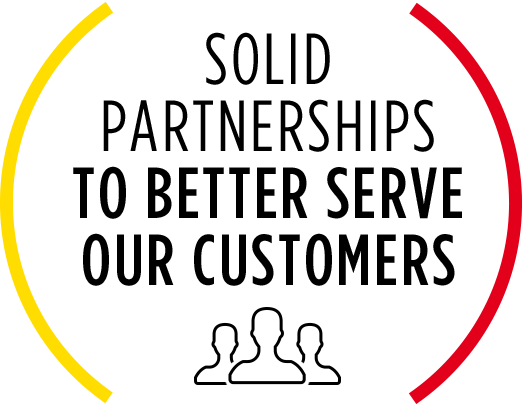 The company's consumer focus starts at the tyre development stage. For High Value products this takes place within a longstanding set of solid partnerships with the most prestigious car and motorcycle manufacturers. These collaborations allow Pirelli to develop tyres tailored to the different types of vehicles, in order to meet the specific needs of the most sophisticated consumers.
Racing
MOTORSPORT TECHNOLOGY
IN CONSUMER TYRES
Pirelli has a long link with motorsport and it sustains its technological excellence by bringing innovations developed within the motorsport arena into its consumer products. The company currently supports over 460 car and motorcycle sport events and has been the exclusive tyre supplier to the Formula One™ World Championship since 2011. Such a strong presence in motorsport enables Pirelli to transfer a series of avant-garde solutions to its day-to-day operations providing the final consumer with the maximum levels of performance and safety.
Research & development
best in class
r&d





All of this has grown from a strong commitment to research and development with an open and collaborative approach. In 2017, Pirelli's investment in R&D was 6.5% of its revenues from high value products which absorbed 90% of total R & D expenditure - one of the highest levels among the world's major tyre producers. Pirelli has 1,800 people engaged in R&D located at its Milan headquarters and 12 local technology centres and a portfolio of 6,100 patents.
Operations
Global
manufacturing
And retail
footprint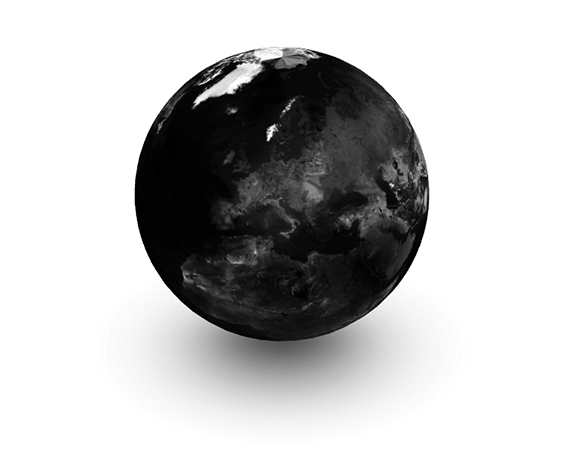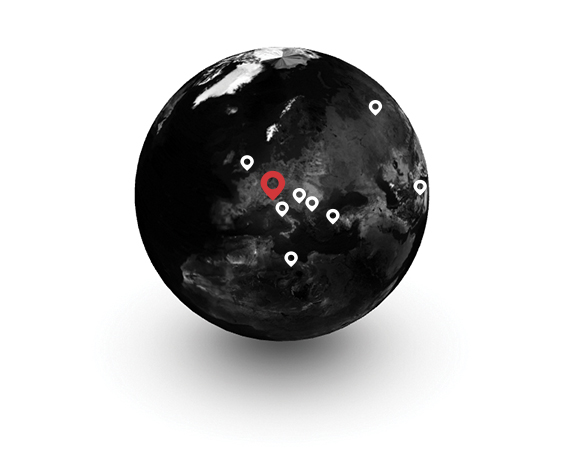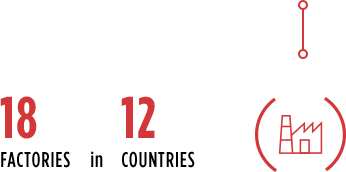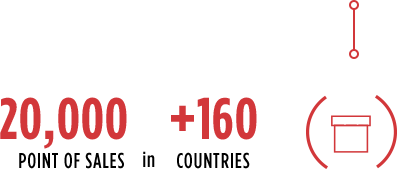 To produce the highest-quality products Pirelli insists on operational excellence along its whole value chain, starting with high-tech plants in the fastest-growing High Value markets and culminating in the engagement of end customers. With 18 factories located in 12 countries Pirelli had a production capacity of 76 million car tyres in 2017, and more than 14,600 points of sale in over 160 countries – a growing sales network that puts Pirelli ever closer to its customers.
People
OUR PEOPLE,
A DIVERSE SET OF TALENTS
The strength of Pirelli lies in its people, who come from different countries and a variety of different backgrounds. This diversity is sustained by Pirelli, which recognizes the professional excellence of its many specialized individual functions and puts a special focus on attracting and enhancing young talent. In order to enable all of its 30,000 employees to reach their full potential, Pirelli is also committed to providing continuous training, encouraging cross-functional collaboration, ensuring the exchange of expertise and know-how between countries, and supporting the implementation of new tools and procedures within the organization.
Brand
The Pirelli brand is known around the world as an icon of technology and excellence. Represented by the "capital P" logo for more than a century, the Pirelli name stands for a premium, high-end style with an Italian heritage all underlined by its distinctive position as a supplier to luxury car manufacturers. The reputation and strength of the brand are continually reinforced by Pirelli's involvement in motorsport projects and competitions, design and lifestyle projects and initiatives for the community, art and culture..
sustainability
COMMITMENT
TO SUSTAINABILITY
PIRELLI SUSTAINABILITY MODEL IS INSPIRED BY THE 10 PRINCIPLES OF UNITED NATIONS GLOBAL COMPACT, BY THE STAKEHOLDER ENGAGEMENT PRINCIPLES SET OUT IN AA1000 AND BY THE ISO 26000 GUIDELINES




*From 2009 to 2017
Integrated into the group's Industrial Plan and in line with the company's evolution and its focus on High Value, Pirelli in 2017 adopted the new Sustainability Plan "2017-2020 with selected 2025 target".
In January 2018, Pirelli, thanks to actions already under way and aimed at the sustainable management of the entire value chain, was declared Sustainability Leader at the world level for the Auto Components sector and Gold Class Company in the 2018 Sustainability Yearbook edited by RobecoSAM, the company which evaluates companies for inclusion in the Dow Jones Sustainability Indices.
---
Last Revised: 14 Sep 2017