We believe in moving everyone forward through technological and social progress constantly pushing innovation in a cultured and considerate manner.
Pirelli was founded in Milan in 1872 and today stands as a global brand known for its cutting edge technology, high-end production excellence and passion for innovation that draws heavily on its Italian roots.
With 19 production plants in 12 countries and a commercial presence in over 160, Pirelli has around 31,500 employees and had a turnover in 2018 of about 5.2 billion €. , It is among the world's major producers of tyres and associated services and the only one focused solely on the Consumer tyre market, which includes tyres for cars, motorcycles and bicycles.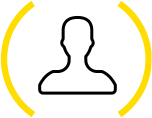 Pirelli, a Pure Consumer Tyre Company, has a particular focus on the High Value tyre market and is constantly engaged in the development of innovative products to address the most specific mobility needs of the final Consumer, such as Specialty and Super Specialty tyres.
OF REVENUES
CAME FROM
HIGH-VALUE TYRES
OF REVENUES
CAME FROM
STANDARD TYRES
Within the tyre industry, Pirelli competes with "Tier 1" manufacturers (Nokian, Bridgestone, Michelin, Continental and Goodyear) that have higher than average price positioning, a wide range of products and dedicated regional lines. Among these players, Pirelli stands out because of its exclusive positioning in the Pure Consumer Tyre segment.
In the context of High Value tyres, Pirelli is the leader in Prestige tyres, with a market share of over 50% in the Original Equipment channel, and in radial Moto tyres in the Replacement channel. Pirelli is also leader in Europe, China, and Brazil for New Premium 2 replacement car tyres and for Premium 3 motorcycle tyres.
1 More specifically, the High Value segment includes: (I) car tyres, so called New Premium, which have a rim size of 18 inches or more; (II) car tyres, so-called Specialties and Super Specialties, which respond to specific client needs (eg Run Flat™, Seal Inside™, PNCS™, Color Edition), regardless of rim size; (III) motorcycle tyres, so called Premium, which are characterised by high levels of performance, generally installed on road, race and off-road motorcycles.
2 New Premium car tyres are those which have a rim size of 18 inches or more, mainly installed on vehicles belonging to the Prestige and Premium car segments.
3 Premium motorcycle tyres include those characterised by high levels of performance, generally installed on road, race and off-road motorcycles.
Products Portfolio
A wide range
of high value consumer tyre
75
Car tyre capacity
per year
60
Of total capacity from
high-value tyres
Over the years, Pirelli has concentrated, above all, on the development, production and marketing of tyres with large rim sizes, special technical and aesthetic characteristics and associated with high performance, advanced technology and safety. Recognized by consumers as high value products, the company's product range consists of innovative tyres for cars, motorcycles, and bicycles, as well as a growing portfolio of tyres for specific applications and customized ones such as Pirelli Cyber Car, the result of the most recent Research & Development activities and technological innovation.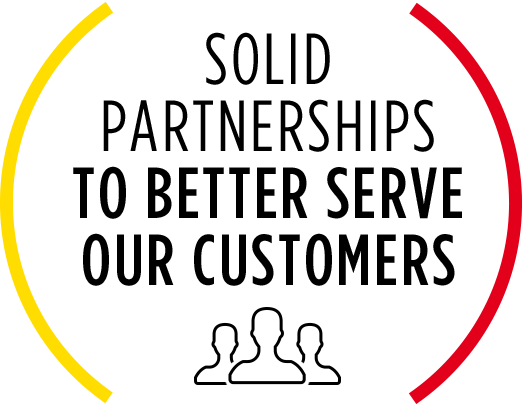 The company's consumer focus starts at the tyre development stage. For High Value products, this is the result of solid partnerships with the most prestigious car and motorcycle manufacturers. These collaborations allow Pirelli to develop tyres, depending on the model, which are tailor made to satisfy the specific needs of the most sophisticated consumers.
Racing
MOTORSPORT TECHNOLOGY
IN CONSUMER TYRES
Pirelli's technological excellence is also nourished by the innovation and competencies derived from sporting competitions, in which it has been active for over 110 years, At present, the company participates in over 460 car and motorcycle sport events and since 2011 it has been the exclusive tyre supplier to the Formula One™ World Championship. Such a strong presence in motorsport enables Pirelli to generate avant-garde solutions that are then transferred tyre ranges for the Consumer market, ensuring the maximum levels of performance and safety.
Research & development
best in class
r&d





All of this has grown from a strong commitment to research and development based on an "Open Innovation" model. In 2018, Pirelli's investment in R&D equaled 6.1% of its revenues from high value products, one of the highest levels among the world's major tyre producers. Pirelli boasts over 1,900 people engaged in R&D located at its Milan headquarters and 12 local technology centres and a portfolio of 6,500 patents.
Operations
Global
manufacturing
And retail
footprint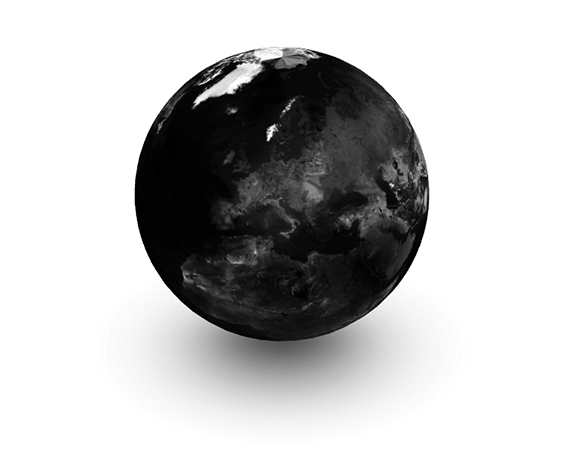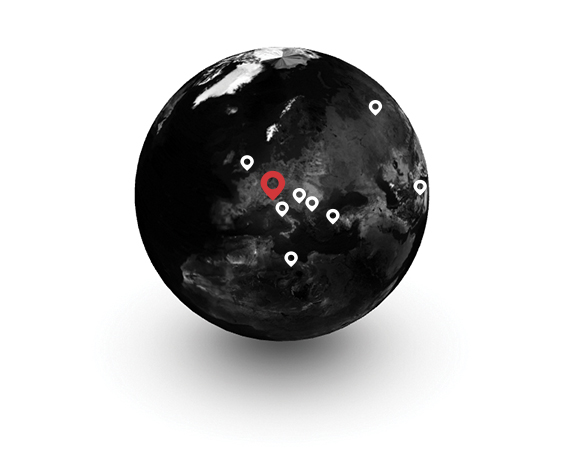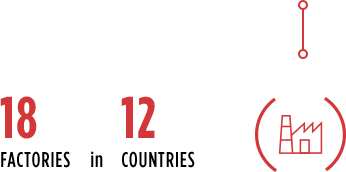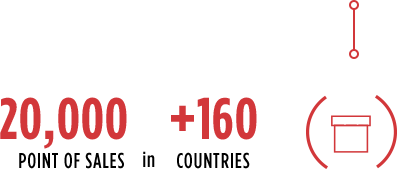 To produce the highest-quality products Pirelli insists on operational excellence along its whole value chain, starting with its high-technology plants in the fastest-growing High Value markets and culminating in the engagement of end customers. With 19 factories located in 12 countries Pirelli had a production capacity in 2018 of 75 million car tyres, and around 15,900 points of sale in over 160 countries – an extensive and growing sales network that brings Pirelli ever closer to its customers.
People
OUR PEOPLE,
A DIVERSE SET OF TALENTS
The strength of Pirelli lies in its people, who come from different countries and have a wide variety of different skill sets. This diversity is encouraged by Pirelli, which recognizes the professional excellence of its many specialized individual functions and puts great store in the enhancement of young talent. In order to enable all of its 31,500 employees to reach their full potential, Pirelli is also committed to providing continuous training, promoting cross-functional cooperation, ensuring the exchange of practical and theoretical know-how between countries, and supporting the implementation of the most highly evolved company procedures.
Brand
The Pirelli brand is known around the world as an icon of technology and excellence. Represented by the "capital P" logo for more than a century, the Pirelli name stands for a premium, high-end style with an Italian heritage all underlined by its distinctive position as a supplier to luxury car manufacturers. The reputation and strength of the brand are continually reinforced by Pirelli's involvement in motorsport projects and competitions, design and lifestyle projects and initiatives for the community, art and culture..
sustainability
COMMITMENT
TO SUSTAINABILITY
PIRELLI SUSTAINABILITY DRAWS INSPIRATION FROM 10 PRINCIPLES OF THE UNITED NATIONS GLOBAL COMPACT, THE AA1000 STANDARD FOR STAKEHOLDER ENGAGEMENT AND THE GUIDELINES OF THE ISO 26000




*From 2009 to 2018
In 2018, Pirelli continued to record improvements in the environmental, social and economic areas. Following the annual review of the Dow Jones Sustainability Indices by RobecoSAM and S&P Dow Jones, Pirelli was named the 2018 Sustainability Leader in the Automobiles & Components sector of the Dow Jones World and Europe indices, with a total score of 81 points compared with a sector median of 32 points. In January of 2019, the company earned recognition as one of the global leaders in the fight against climate change, gaining a place in the CDP's Climate A list. The following month, Pirelli became the only company in the Auto Components sector in the world to obtain "Gold Class Company" status in RobecoSAM's 2019 Sustainability Yearbook.
---
Last Revised: 14 Sep 2017